Emergency Assistance
With recent weather events, residents throughout the Cowichan Valley may have experienced flood impacts to their home and property. There are a range of supports available.

For the first 72 hours following an emergency, those who are evacuated from their home are eligible for support from the Emergency Support Services Program. For support from ESS, contact 1-800-585-9559.
Following a flood, residents and businesses can take action to reduce damage and begin the recovery process. These steps include:
- Contact your insurance agency- Review the damage if safe to do so. In some cases a placard may have been placed on your door indicating that a Post-Disaster Damage Assessment has been completed. Please follow the instructions on the card for next steps. If the placard indicates unsafe conditions to stay in the home overnight, contact your insurance. If you do not have flood insurance, contact ESS – 1-800-585-9559. If you have not had a damage assessment and believe it is not safe to enter, please contact your local jurisdiction building inspection department. If you are beginning any repairs or remediation, take pictures of any damage prior to starting.
- If you are concerned about mold or air quality, contact Health Link B.C. 8-1-1. For more information on health considerations for flood, see Health Link B.C.
Financial Support for Flood Recovery:
The Canadian Red Cross is providing $2,000 per household to victims of the flood. To access these supports, evacuated British Columbians need to register with the Red Cross by calling 1 800 863-6582, between 8 a.m. and 8 p.m. (Pacific time) or by visiting the Cowichan Community Centre between Friday, December 3, 2021 and Monday December 6, 2021 from 10:00 am to 4:00 pm. Representatives will be available in the Quamichan and the Nitinat Rooms.
The Government of BC is providing Disaster Financial Assistance to help families repair homes and property from the effects of flood damage. For information, eligibility and to submit an application, go here.
Residents who are repairing their homes and do not have insurance may be able to apply to waive their tipping fees at CVRD Waste and Recycling Centres. Please note drywall is not accepted and loads MUST be sorted. Applications are available at the front desk at 175 Ingram Street, Duncan BC.

Other Information:
ServiceBC Support Line, 1-833-376-2452, open daily (translators available) from 7:30AM to 5:00PM to answer questions related to:- Disaster financial assistance- Insurance- Mental health supports- Road conditions and travel- Federal supports like Employment Insurance- Agriculture- Hazardous goods- Water quality
- Utilities
Additional information on recovery resources is available at EmergencyBCInfo
For more information about what to do before and after a flood, see BC's Flood Preparedness Guide.


Following a major fire or flood, emergency assistance may be available.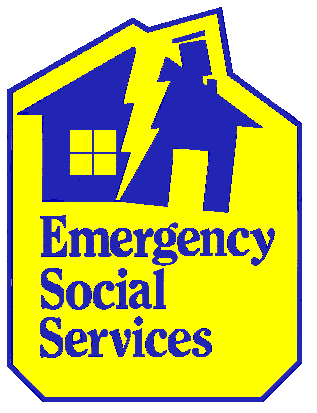 Emergency Support Services (ESS) is a provincial program that provides emergency assistance for up to 72 hours following house fires, apartment fires, floods and wildfires.
If you are evacuated due to a disaster, please attend a Reception Centre as directed to register and receive services that may be available.
Services may include:
registration
family reunification
emotional support
coordination of essential food, clothing and lodging
recovery information
If you are impacted by such an emergency, meet with ESS personnel to determine the emergency assistance available to you.
Following a major disaster that impacts a large portion of the community, Community Recovery Services may be implemented.
Community Recovery
is everyone's responsibility.
Personal
Emergency Preparedness
goes a long way to reducing your challenges.
Neighbours helping neighbours
is a key component.
Governments, agencies, businesses and the public will all need to work together to bring about Community Recovery.