Climate Mitigation
Climate change mitigation means reducing or preventing the emission of greenhouse gases that become trapped in our atmosphere and contribute to climate change. This can look like using new technologies and renewable energies, changing our consumption behaviour, or simply protecting natural carbon sinks. Mitigation can be as complex as creating a plan for a new city, or as s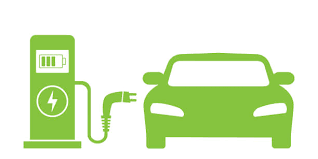 imple as retro-fitting older equipment to be more energy efficient. Mitigation initiatives around the world range from building high-tech subway systems, to creating more walkable spaces. Protecting natural carbon sinks like forests and oceans, or creating new sinks through silviculture or green agriculture, are also valuable ways of mitigating climate change. Communities across Canada and BC are acting on climate change and taking steps to support a greener and more sustainable future.
Regional Energy Strategy Reports
Developed in 2012, this series of reports details the findings from the Cowichan Valley Energy Mapping and Modelling Project. It analyzes the ways in which the CVRD can increase energy resilience, and reduce energy consumption. This work supports provincial energy and GHG reduction targets. For detailed information regarding the CVRD's plan to mitigate climate change in the Cowichan Valley Region, read the following reports.
CVRD Mitigation Actions
Federal Commitments
The CVRD is one of 250 local governments to have joined the Partners for Climate Protection (PCP) program. PCP is a network of Canadian municipal governments that have committed to reducing greenhouse gases (GHG) and to acting on climate change.
Provincial Commitments
Legislation requires all BC local governments to set GHG reduction targets at the municipal and regional district level. The CVRD is one of 180 local governments in BC to have signed the BC Climate Action Charter. The Charter commits the CVRD to lowering it's carbon footprint and taking community-wide actions that demonstrate leadership on sustainable development.
Local Government Climate Action Plan (LGCAP)
The LGCAP is a program to provide support to local governments and Modern Treaty Nations by contributing predictable and stable funding. This funding supports local climate action that reduces emissions and prepares communities for the impacts of a changing climate. Please find our survey information and attestation form that was submitted for the 2022 year.

Community Energy and Emissions Inventory (CEEI)
A CVRD commitment under the BC Climate Action Charter is for the CVRD to measure and report on the community emissions profile data: from on-road transportation, to building energy use, to municipal solid waste management. Learn more about the CVRD's 2012 Community Energy and Emissions Inventory and the CEEI reporting program.
In 2012, we completed Energy Consumption and Density Mapping for the Cowichan Valley. This mapping provides the energy consumption per area unit and serves as a baseline against which future energy planning activities can be evaluated.
CVRD Corporate Carbon Footprint
Another commitment under the BC Climate Action Charter is to measure the carbon footprint of our corporate operations and publish information about our corporate and community-wide sustainability actions each year. Until the program's cancellation in 2021, this was done through Climate Action Revenue Incentive Reports (CARIP). Learn more about our corporate carbon footprint in the 2018 CARIP Report.
Another commitment under the BC Climate Action Charter is to achieve carbon neutrality. Local governments can achieve carbon neutrality by measuring and reducing emissions, by purchasing carbon offsets to compensate for their greenhouse gas emissions, or by developing projects to offset emissions. Learn more about the CVRD's Energy and Emissions management program.
Other projects to help mitigate climate change related impacts include:
The CVRD's Regional Energy Reports (above) analyzed opportunities for developing locally-sourced renewable energy and how such systems would reduce our community's GHG emissions. This strategy also provides directions about how our communities can adapt to changes and increased energy costs.
The CVRD's Strategic Energy Management Plan (2015) for CVRD buildings, community centers and assets such as our water and sewer systems.
Additional Resources