A Changing Climate
NEW NORMAL COWICHAN
The CVRD is currently working on New Normal Cowichan, a multi-phased project to take action on climate adaptation. The CVRD's work on climate mitigation (carbon reduction) is led internally by the Energy Management Group, and at a community level by the Community Planning Division. The Climate Adaption work of the Environmental Services Division involves four phases:
Phase 1: Climate Projections and Impacts Analysis
Phase 2: Vulnerability and Risk Assessments
Phase 3: Adaptation and Mitigation Strategy
Phase 4: Implementation of the Strategy
The Phase 3 Climate Change Adaptation and Risk Management Strategy is now available. This report proposed actions focused on key objectives to improve resiliency of infrastructure, increase community health and emergency management, increase green growth and sustainable development and enhance local biodiversity. Actions will enable local governments, organizations and the public to become more prepared.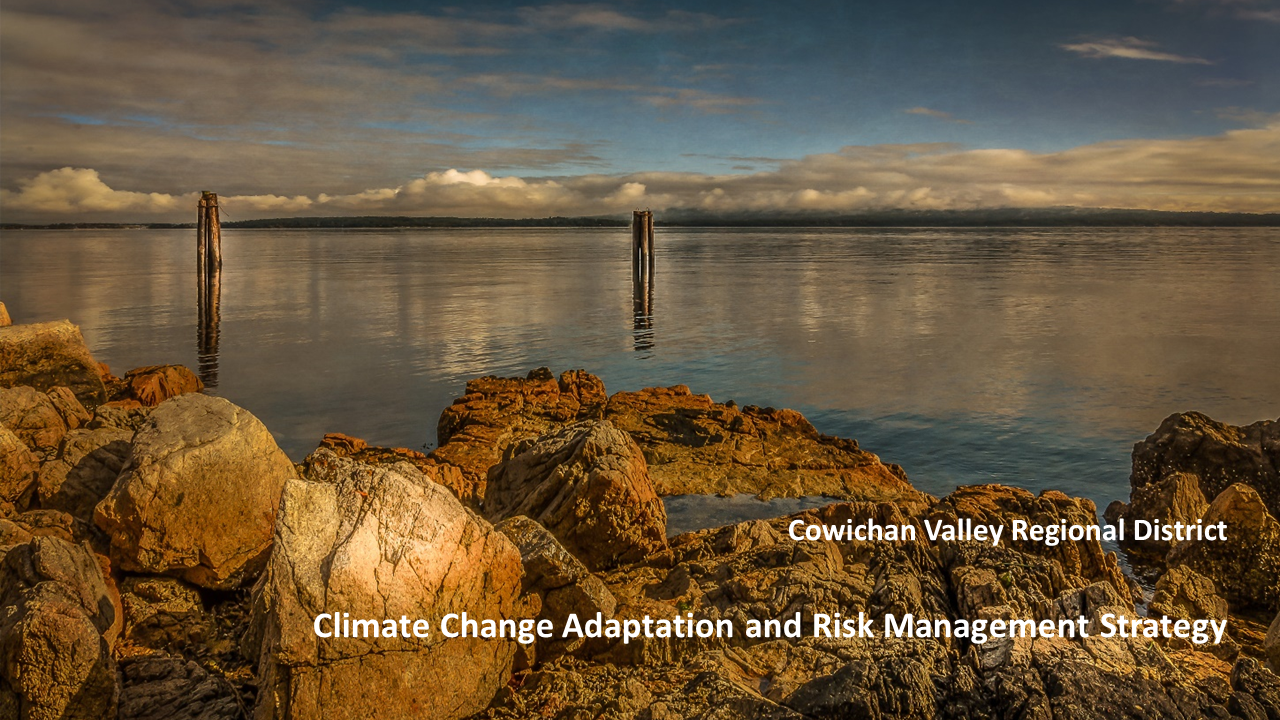 Several Phase 2 climate vulnerability and risk assessments have been completed to help us understand the impacts of natural hazards in our region. Assessing the risk of natural hazards is an ongoing process as our communities change and new vulnerabilities may emerge.
The Phase 1 Climate Projections for the CVRD report gives detailed projections of how climate change will affect the Cowichan Valley. Wetter winters, hotter, drier summers, and an increase in extreme weather events are projected for the 2050s and 2080s.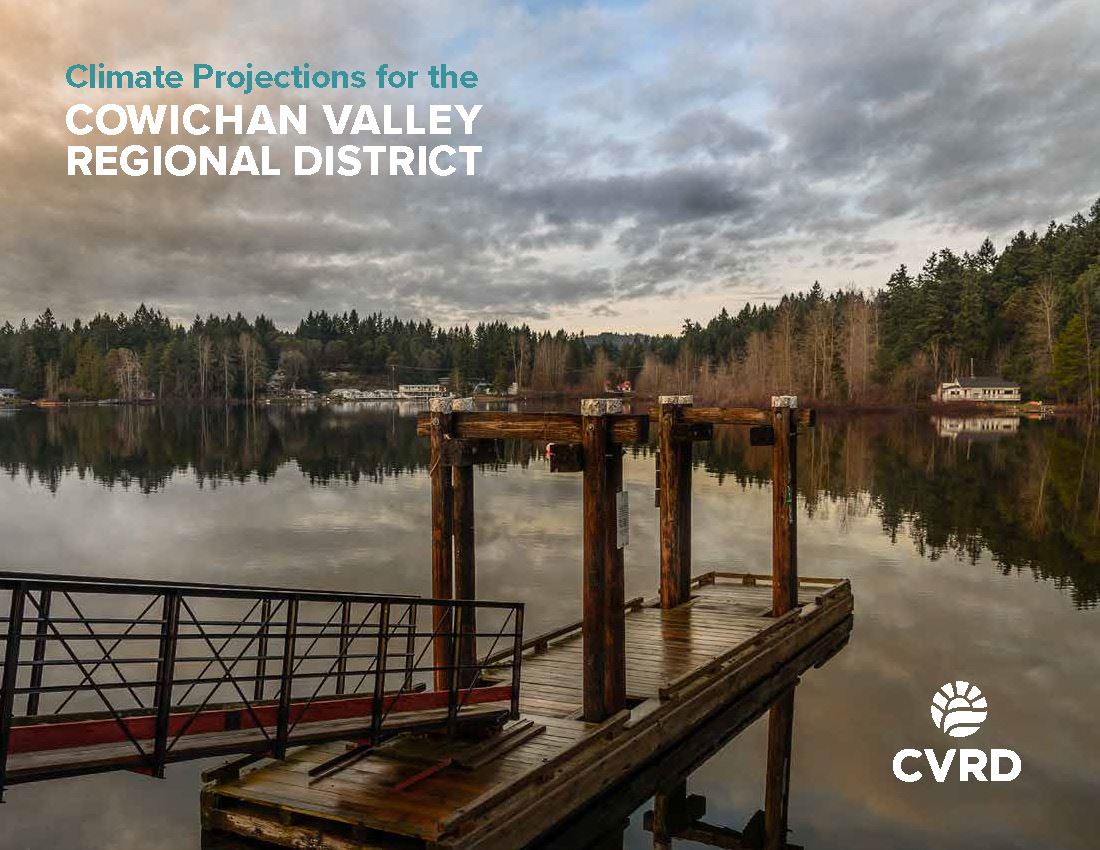 Additional Downloads:
Though climate change is a global phenomenon, it is felt regionally, and while greenhouse gas emissions are changing the average values of temperature and precipitation, they are also shaping climate extremes. These include things like the number of very warm and very cold days and nights, the maximum values of temperature and precipitation, and growing season length.

The impacts of changing extremes are becoming evident, and challenging all levels of government to develop more resilient communities. Ensuring our region is as resilient as possible in the face of unavoidable impacts is critical to maintaining community well-being, environmental health and a vibrant local economy over the long term. Implementing the Climate Adaptation and Risk Management Strategy is a key corporate priority over the 2019-2022 period to ensure resilient communities, to reduce risks, and to take advantage of potentially emerging opportunities.

No matter what happens at a global level we are now locked into increasing carbon levels and a rapidly changing environment. This means we have to take action on a number of levels to continue to reduce our emissions

In a nutshell, mitigation means changing our behavior to reduce the causes of climate change – such as burning fossil fuels or removal of forests and important natural (green) infrastructure such as wetlands.

Adaptation is about increasing our ability to withstand these impacts. By planning how we as individuals can adapt to wetter winters or how our community infrastructure should be built or upgraded to deal with changes in weather patterns- for example how we deal with increased flooding, or developing drought management plans to ensure critical needs are met.