Energy Management
The CVRD has targeted a 25% reduction in energy consumption below the 2012 baseline by 2018.
This is equivalent to a 13,279 gigajoule (GJ) reduction in overall energy use which will provide cumulative savings of over $2.27M, and reduce greenhouse gas emission by 28% below 2007 levels.
CVRD's 2014-2018 Corporate Strategic Plan
includes the following Actions related to Energy Management:
Complete a Climate Change Adaptation Strategy,
Authorize the 2015 Strategic Energy Management Plan, and
Complete a Corporate Greenhouse Gas Emissions Reduction Strategy.
The goals of CVRD's Energy Management Program are to:
Reduce operating costs,
Become more efficient with energy use,
Eliminate Waste,
Reduce greenhouse gas emission, and
Promote a culture of energy conservation
The CVRD has maintained Carbon Neutral operations for 2015.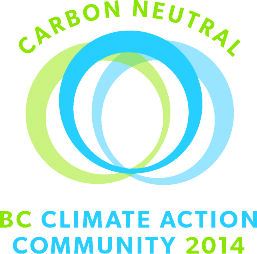 Updates
Check out the
CVRD's Facebook page
for energy conservation tips and updates on the CVRD's energy conservation related projects.
Reports
Contact
If you have any questions, comments or suggestions for energy conservation initiatives please contact the Sr. Environmental Analyst - Energy:
Austin Tokarek
Austin.Tokarek@cvrd.bc.ca
250-746-2504
Engineering Services
Cowichan Valley Regional District
175 Ingram Street
Duncan BC V9L 1N8